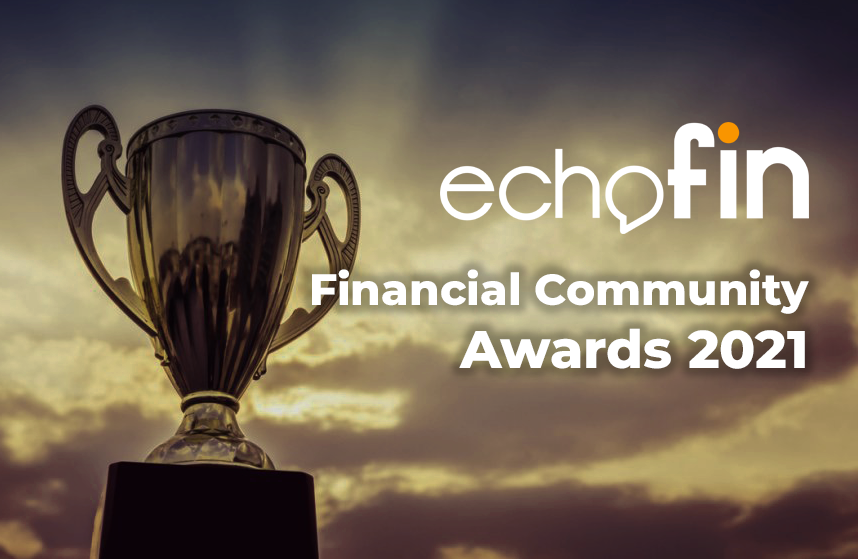 We are proud to let you know we announce the first annual Echofin Financial Community Awards.
As the leader in the financial communities space, we acknowledge the hard work community building and engagement requires. We've seen communities grow from a handful people to thousands of members. We've also seen the monumental importance of these communities - they provide a safe haven for valuable investment and trading discussions, which leads to increased profits.
It's time that we recognize the value of these communities, and help out in any way we can!
Nominations now closed!
Categories - Nomination Required
Most Engaging Community
Content Excellence Award
Most Loyal Members
Global Reach Award
Best Educational Community
Special Award Categories
Highest Growth
Social Media Impact
You can share your favorite nominee on social media using the #EchofinAwards2021 hashtag.
The nomination phase starts on Sep. 13th 08:00 am EST. Nominations are open until Oct. 10th 11:59 pm EST. Nominations now closed.
Winners and runner ups to be announced on Nov. 2nd.